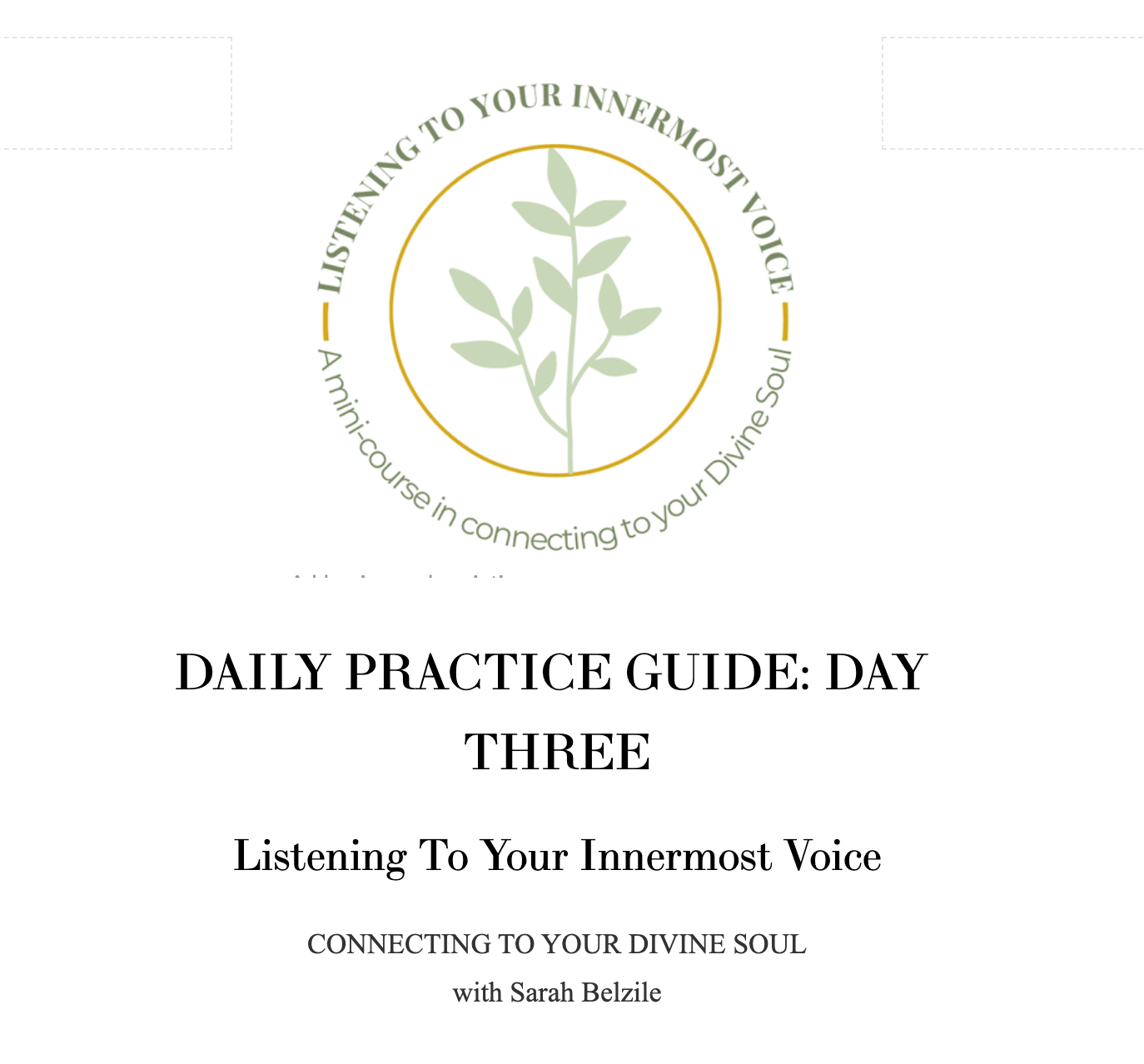 Welcome to Day Three!
It's the last day of the course!
Today's practice is one that I invite you to practice again and again, in the coming weeks and years of your life! Please modify it in whatever ways you find work best for you, in order to come to clarity and communion with your innermost voice.
As a reminder, one of the most important tools in this course will be the "pause" button on your playback device, while you are listening to today's meditation. I encourage you to listen to the recording and visualize each step at your own pace, pressing "pause" as needed, to adjust to the pace of your own unfolding process.
WATCH THE GUIDED EXPERIENCE
Day 3: Communion With Your Divine Soul
Click here to watch the video for Day 3
---
JOURNAL
Follow the prompts in your Soul Connection Journal. Write in the blank pages provided, or use a blank section in your own journal instead.
Today you'll go through an Iterative Writing Process:
Write:
"Dear Divine Soul, (name) here. I have some questions for you. Here they are…"
Set a timer for 5 minutes and write all your most burning questions.
Then read back over what you have written and write a new "prompting" question.
Again, set your timer for 5 minutes and write what comes.
Then, read back over what you have written and write a new "prompting" question.
And set your timer for a final 5 minutes and write again, continuing to focus on questions and maybe some reflections that are coming through.
Put down your pen and take some deep breaths. Get up and shake yourself and move around a little. Perhaps light a candle or some incense on your altar if you haven't already. If you can take a slightly different seat or posture than when you wrote the questions. Call to mind again the image of the tree as your Divine Soul and your guide. Then write the following:
"Dear (your name), this is your Divine Soul. I hear all of your questions and I hold your longing as your precious life force energy. Thank you for sharing. Here is what you need to know right now in order to come into closer alignment with me."
Set the timer and write for 10 minutes. Do not edit or censor what comes through, and don't stop writing.
When your timer goes off, put your pen down and take some deep breaths. Again, that may be enough for today. So feel free to pause here.
Then review what you have written and notice if there are action steps that are standing out to you. List them in your Journal.
Also, notice if there are nuggets from what you wrote that may be useful to others on this journey, and consider emailing them to me. I'm starting a library of quotes and messages that have come through this practice and would love to share your nugget with others. Just put "divine soul" somewhere in the subject line so that I will know I have your consent to share this wisdom that has come through you. Email me at Sarah@SarahBelzile.com
Use this Divine Soul connection journaling practice whenever you have questions or need guidance in your life. Come back to it often, as it will begin to seem more natural and intuitive with time and repetition.
---
HOMEWORK
Creative Expression of the Divine Soul
It may be helpful to anchor the learning and the messages that you may have received by expressing them in either a creative way or by sharing them with a very very trusted friend. Making a piece of art, a dance, or a song can also be a way to begin to integrate the wisdom that you have received from your Divine Soul.
---
Day Three is Complete!
COMPLETING THIS COURSE
Thank you for taking the time and the space to make this inquiry into yourself and your Divine Soul. It is my sincere hope that you received some wisdom and a deeper sense of how to embody your Divine Soul, in this moment and in your day-to-day life.
I would love to hear your feedback about your experience with this course. Please email me at sarah@sarahbelzile.com
Congratulations!
---
Need further support?
At any point, please feel free to reach out to me about your experience in this course. I would love your feedback or questions. My email is sarah@sarahbelzile.com. If you would like individual support, please schedule a free 30-minute session with me or read more about my coaching and guidance services.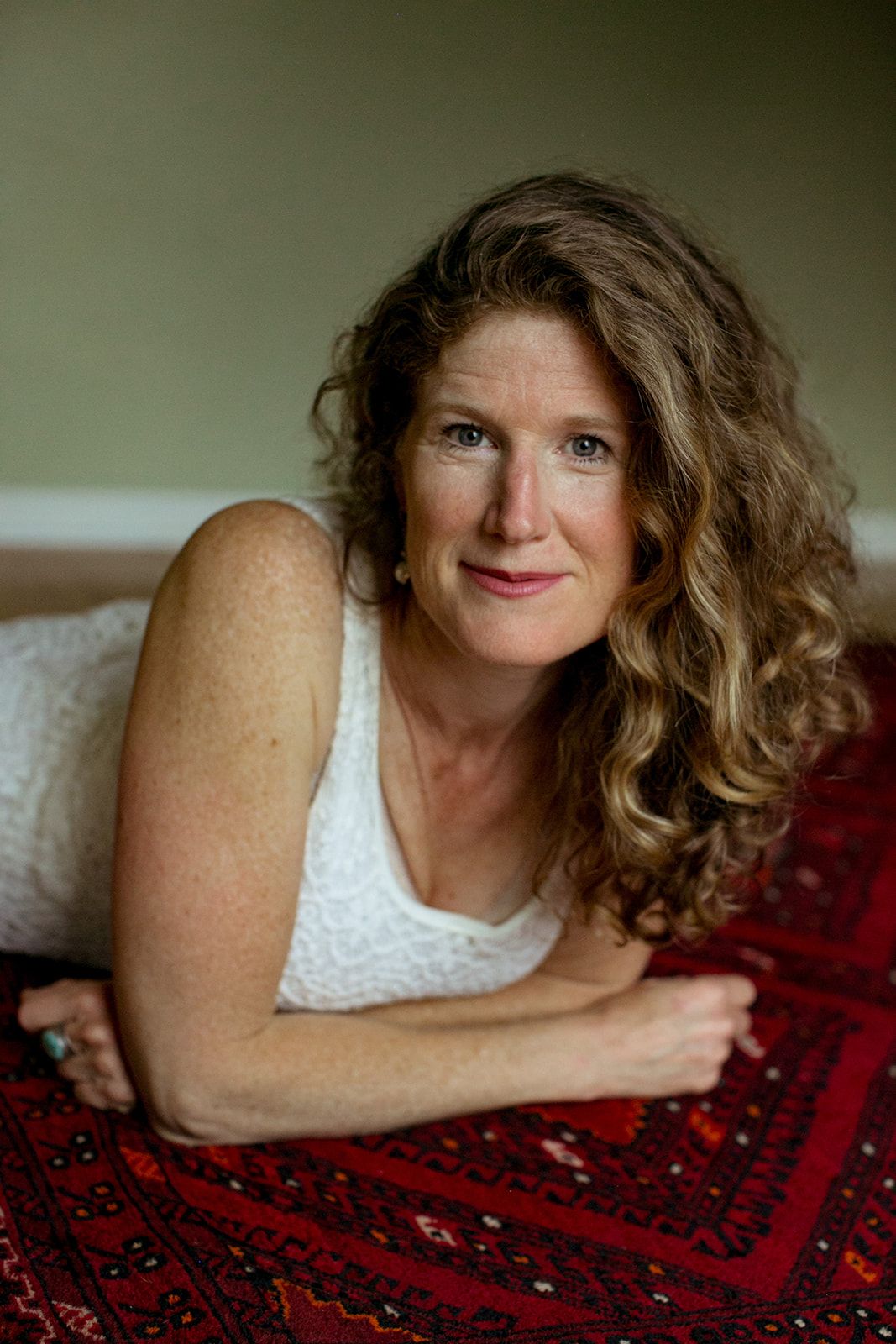 ---
Want to know more about me and my work? I'd love to share. Visit here to read my story!
I love to write. Over the years I've added many helpful resources and reflections to my blog. I'm happy to share it with you.