I'm thrilled to be hosting three events in April!
The first one is a Cuddle Party at Clear Creek Schoolhouse, with the Play Ashram on April 16th.
Then, later in the month, back-to-back events in Louisville on Earth Day, Saturday, April 22. First, a Cuddle Party from 1:30 to 4:30 PM, followed by an optional dinner at a nearby restaurant, and then a "PG-18 Play Party" from 7 - 10 PM.
The first event is a consent workshop, followed by the exploration of nurturing, platonic touch. The second event is a clothes-on play party, in which we will be cultivating eroticism through play and connection.
You can register for each event separately, or buy a combination ticket for both, and get a special deal! Additionally, there is a 33% earlybird discount available if you purchase tickets before April 8th... just enter "early" at checkout.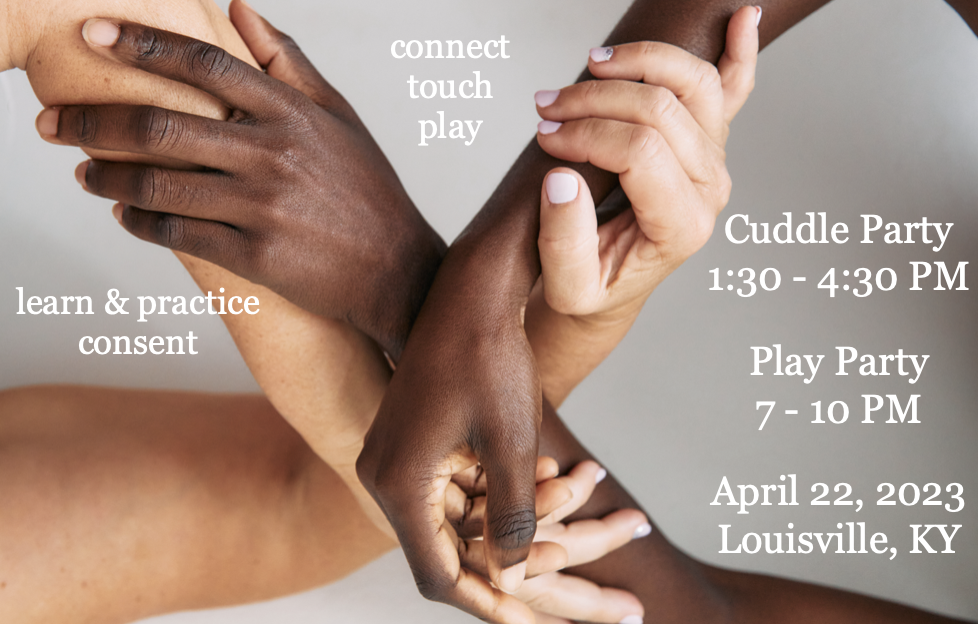 Hope to see you there!